Warren Dow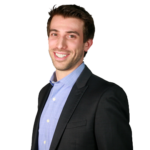 Available for:
Local On-Site Training
Webinars
Events & Conventions
Keynote
Instructor Development
Content Development
Consulting
And More!
Topics Include:
Technology Trends & Impact on Consumers
Impact on Consumers
Digital Marketing
Mobile Marketing
Sales /Lead Generation
Business Planning
Broker Management
And More
Warren Dow is the former Vice President of Industry Engagement at Lone Wolf Real Estate Technologies as well as an ongoing contributor to the Real Estate Technology Institute (www.reti.us).
For the past 6 years, prior to being acquired by Lone Wolf, Warren was the Vice President and Co-Owner of Barcode Publicity, one of the real estate industry's premier website solution providers with a core focus in mobile technology and technology education.
Originally focused in behavioral neuroscience, with a degree from Brown University, Warren branched into the world of high security communications for a major consulting firm. Acting as their Director of Client Relations, Warren was exposed to many enterprise-level systems focused around a stationary user. This experience motivated Warren to implement systems designed for mobile access to traditionally immobile technologies.
Once Warren started working in the real estate space, his knowledge surrounding technology, consumer engagement, user interface, and marketing strategy offered a unique perspective and insight and placed him on the national stage as a speaker and educator. He has presented for NAR, WCR, NAHREP, NAREB, as well as with many regional, state and local associations over the last 6 years.
Warren recently went through the home buying process with his wife which has added a new dimension to his understanding of consumer expectations in today's marketplace.
National Association of REALTORS
NAR Tech Edge Series
NAR Convention Educator Symposium
NAR Convention RE Bar Camp
State Associations
New York Association of REALTORS®, Inc.
North Carolina Association of REALTORS®, Inc.
Pennsylvania Association of REALTORS®, Inc.
Vermont Association of REALTORS®, Inc.
Professional Organizations
Women's Council of REALTORS
Local Associations
Coming SooMobile Marketing for the Real Estate Industry
Mobile Marketing for the Real Estate Industry
The Development and Marketing of a Mobile Presence
The Multi-Screen Society
Digital Security for Your Office (2 Hour CE approved for VT)
Going Paperless
Optimizing Your Website with Google Analytics
The New SEO – Is Google Finding You?
Google 101: Leveraging the Google Environment
Google 201: It All Starts with Google+?
Google 202: Maximizing Gmail and Google Calendars
Google 203: Communicating with Google Voice and Google Hangouts
Google 204: What is Google Apps for Business?
Going Mobile for Associations
Digital Security for Associations
---
[contact-form-7 id="77512″]