Brandon Doyle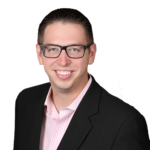 Available for:
Local On-Site Training
Webinars
Events & Conventions
Keynote
Instructor Development
Content Development
Consulting
And More!
Topics Include:
Digital Farming
Digital Marketing
Mobile Marketing
Smart Homes
Metrics & Analytics
Sales /Lead Generation
CEO Mindset
Leadership Training
And More
Co-Author of Mindset, Methods & Metrics: Winning as a Modern Real Estate Agent
Nationally Recognized Speaker
Real Estate Industry Consultant
Bachelor's of Science in Real Estate from St. Cloud State University
Masters of Science in Real Estate at the University of St. Thomas
Brandon helps implement new technology into the day-to-day operations of real estate sales. In 2014 he was nominated for Inman Innovative Realtor of the Year and recognized in the local Star Tribune paper for use of aerial photography, video, and 3D tours. He and his team continue to be on the cutting edge of technology, conducting the world's first virtual broker open using VR goggles.
Brandon's Clients
NAR Tech Edge Series
Xplode Conferences
Minnesota Association of REALTORS®, Inc.
And many more!
Looking for a speaker for your next event?

Check out these popular topics from past events
Mindset: Moving Forward to Purpose
Success is directly related to mindset. Do you have a CEO mindset? Are you willing to commit to your goals and continued innovation? To achieve any goal you need to understand your reasoning and your direction. Attending this session will allow you to discover what drives you and how to ensure your mindset sets you up for success.
Metrics: Success is in the Numbers
The biggest hurdle most business owners encounter is not a lack of opportunity, but rather, the ability to gauge the effectiveness of their daily activities. Do you know your numbers? This class outlines what even some of the most successful agents still don't know, YOUR NUMBERS MATTER! Discover, the importance of GCI, conversion rates and up-to-date profit and loss.
Optimizing Your Database to Achieve Your Goals
Successful Realtors throughout the country tend to have one thing in common; they use a data base to determine their daily contacts and follow-ups. If you're not using a CRM currently or not sure you're using it to its fullest capacity, you will find this session very informative. We will identify effective systems and tactics to manage and grow your database. Implement what you learn here and you'll surely notice a difference in how much easier it is to maintain your business.
Getting Found Online
The internet is a giant sea of possibility and there is an overwhelming amount of information out there on how to generate business online. It's important you know how to make yourself easy to locate and provide information about yourself in the right places. In this session we'll look at some of the key strategies and methods for setting your business up for success online. This includes your online presence and lead generating resources.
Digitally Engaged
Often times the most discussed and most underutilized part of an agents business. The future of real estate is intertwined with the digital world and an agents ability to harness the power of the internet. This class will help agents identify proven methods for online engagement, lead generation and conversion.
Leveraging Data to Get More Listings
Neighborhood farming is not a new concept, however most agents miss the mark when identifying a farm market. This session will help you identify a farm based on solid numbers and market consistently to that farm with proven methods! Grow an organic audience along with a sustainable GCI by GEO Farming.
Putting Your Plan into Action!
The most important thing you can do to create your own success as a real estate agent is to incorporate a multi-tiered process that addresses the entire scope of your business. This session will review and highlight some of the major components needed to ensure your business plan is complete. Feel free to come with questions about how to put your plan into action!
---
[contact-form-7 id="77512″]